Shuck the tomatillos. It helps to put them in lukewarm water for a bit to soften up the husks. Put them in a roasting pan with a little water and into a 400 degree oven until they're soft. Then you want to get them into the broiler until the skins blacken. They're done when they smell done.
Roast a couple of cloves of galic in a hot, dry pan. They should be good and Black on most parts.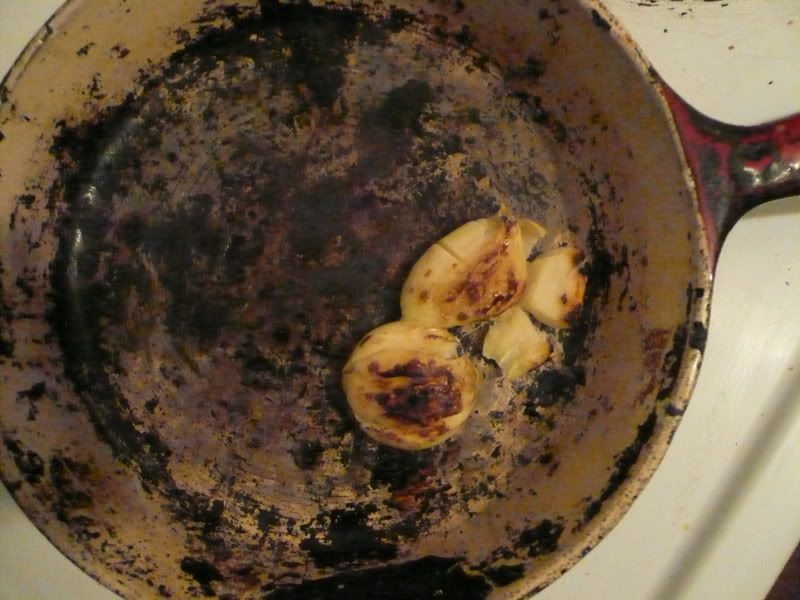 The clever among you buy hot peppers during the summer when they are cheap and abundant, roast them in batches, and freeze them so that they are on hand when you want to mix up a bowl of something smoky/spicy.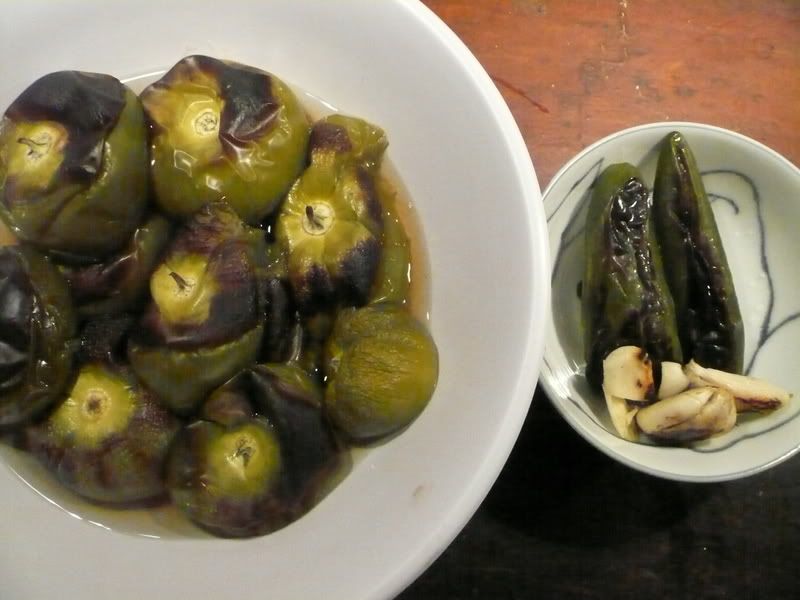 All of it into the food processor, plus some lime juice, salt, and a bit of vinegar to make the flavors pop.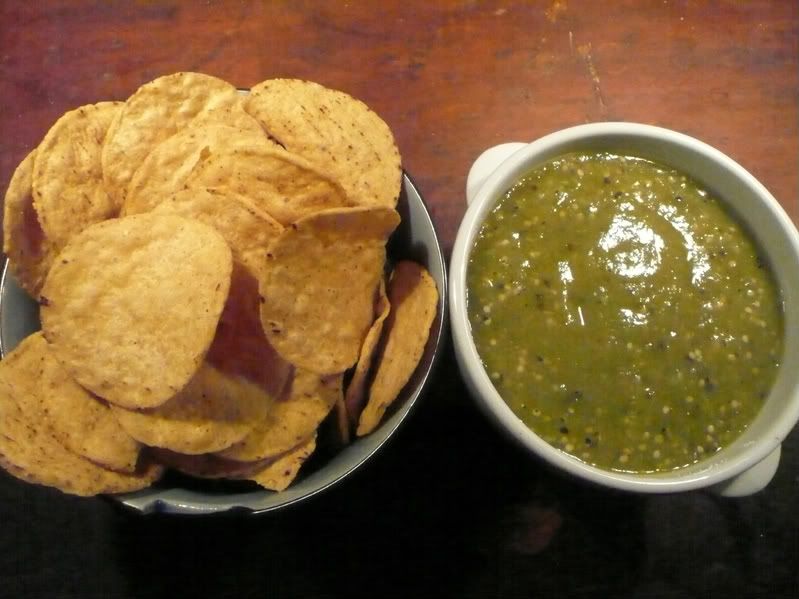 What's that in the quart jar? Oh, nothing.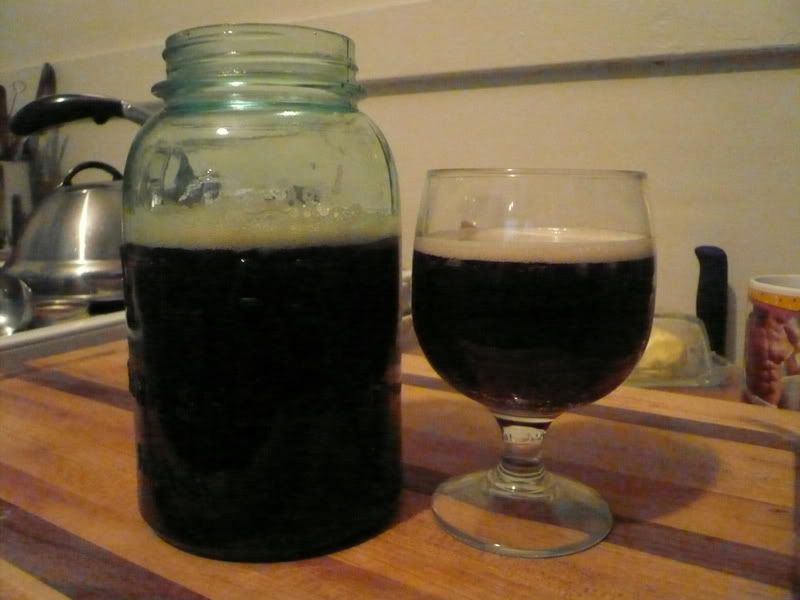 Actually, it's Cascade brewing's "Mouton Rouge." A wee bit of Flanders-style sour red ale.
Fucking unbelievable is what it is, but there are only a dozen 1/4 barrels out, and at nearly $200 for one of those, this is one for the bucket list.
And yes, that's me in the background.
The Rev
posted
this
the other day, and I was shocked to find that I'd nearly forgotten the words to one of my all-time favorite songs.
A bit of dickering about led me to this:
I've been singing both of these to myself all day, and I have not been called "Faggot" by one single Camaro-driver. Times do change...