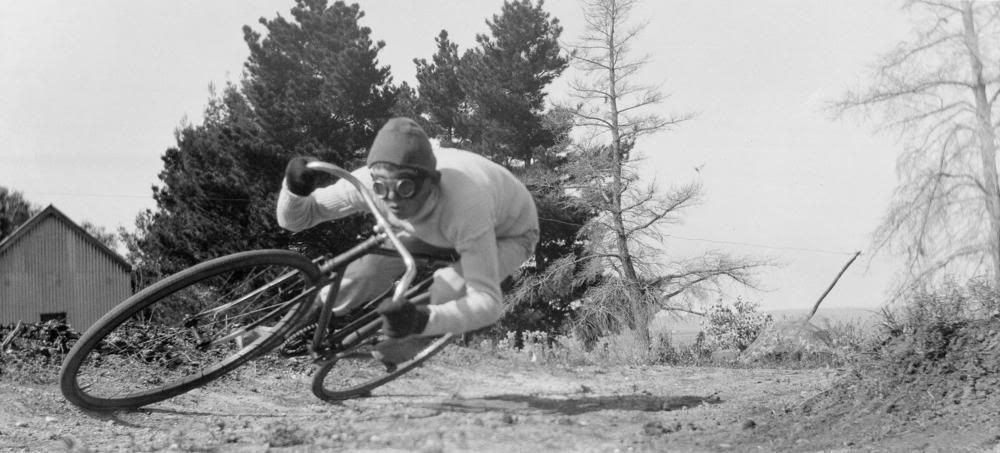 More of the Thos. Harper. God, I'm glad to be riding this bike again. It feels good.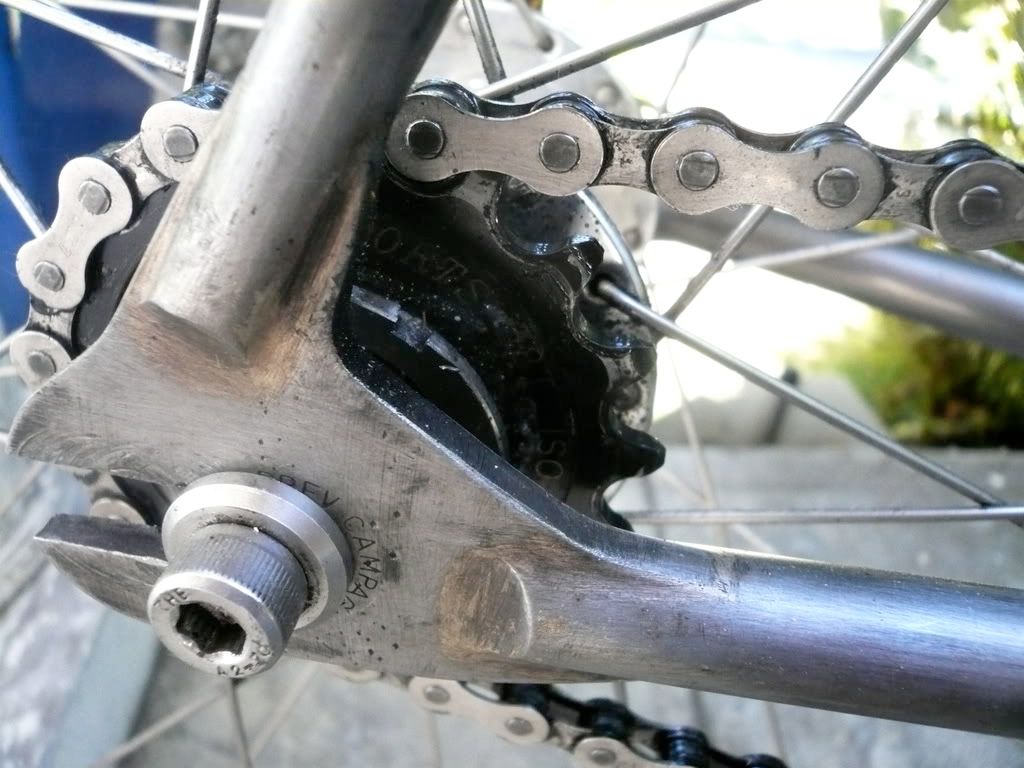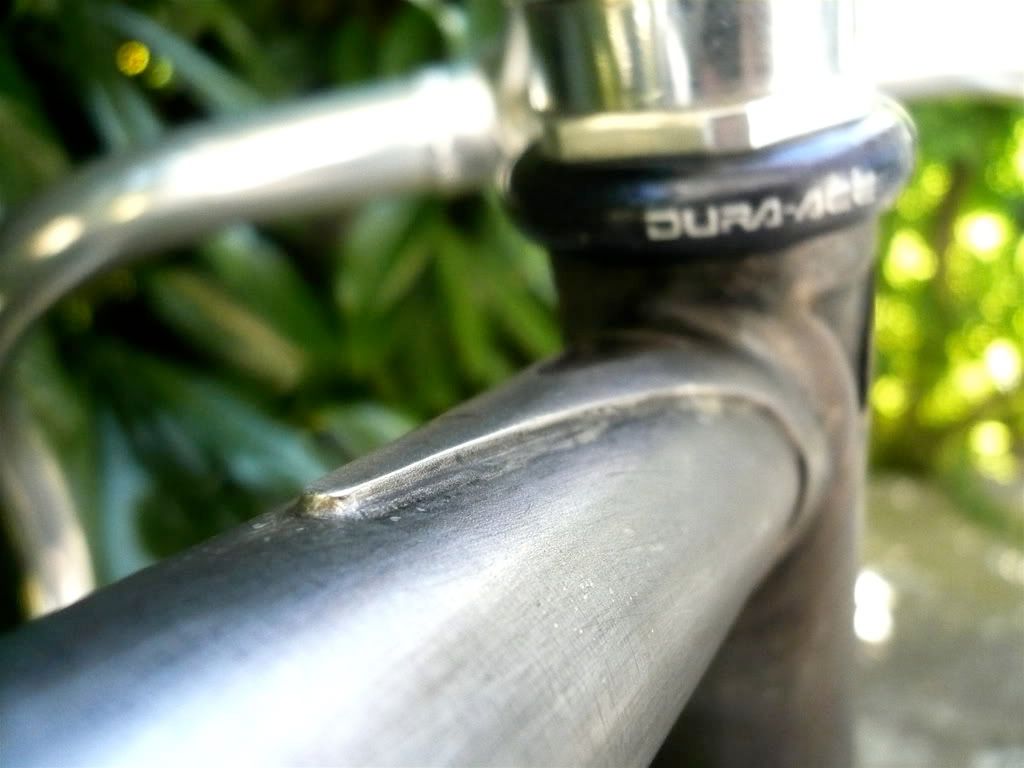 Wifey and I celebrated our five year wedding anniversary on friday. My 'rents drove 650 miles (each way) to watch the Lads so we could have a bit of fun. We started with a nice little dinner at the Farm Cafe, followed up by a trip to Union Jacks for a bit of the old nekkid girl/brass pole interface. We came home drunk and smoky and slept on the porch.
Saturday night, she rode her bike up to the Bye and Bye to meet me as I got off of work. We ate chili and drank tequila and rode around in the dark. Then we went home and slept on the porch.
Not a bad weekend, over all.