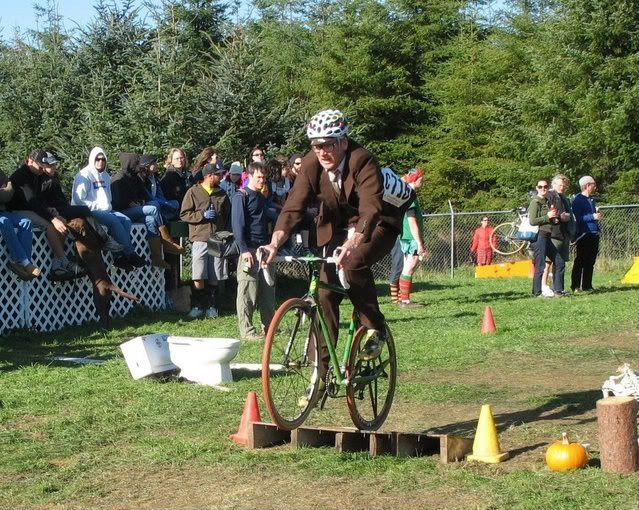 Three-piece polyester suits, though stylish and comfortable, do not breathe well.
Same could be said for me, I guess.
Good times out at Astoria yesterday, what with all the crisp air and blowing leaves and ruddy flesh and beer, delicious beer.
I will race and finish mid-pack and be happy because I cannot leave that fucking IPA alone.
On another note,
THIS
is for Mr. Chris who I know has an irrational fear of sticks.
It never seems to end around here. PDX (the airport) is talking about putting in bicycle assembly/dis-assembly areas for two-wheeled travelers.
Caught this via
Bike Portland
.