Good god did fall come upon us as we woke this morning, the snap of air billowing the shades and bringing a bit of wood smoke and a scuttle of leaves.
No better reason then to revisit times gone and make a little crosstown jaunt to the Ristretto roasters. Finer coffee ain't never been had nowhere, by any man I can name.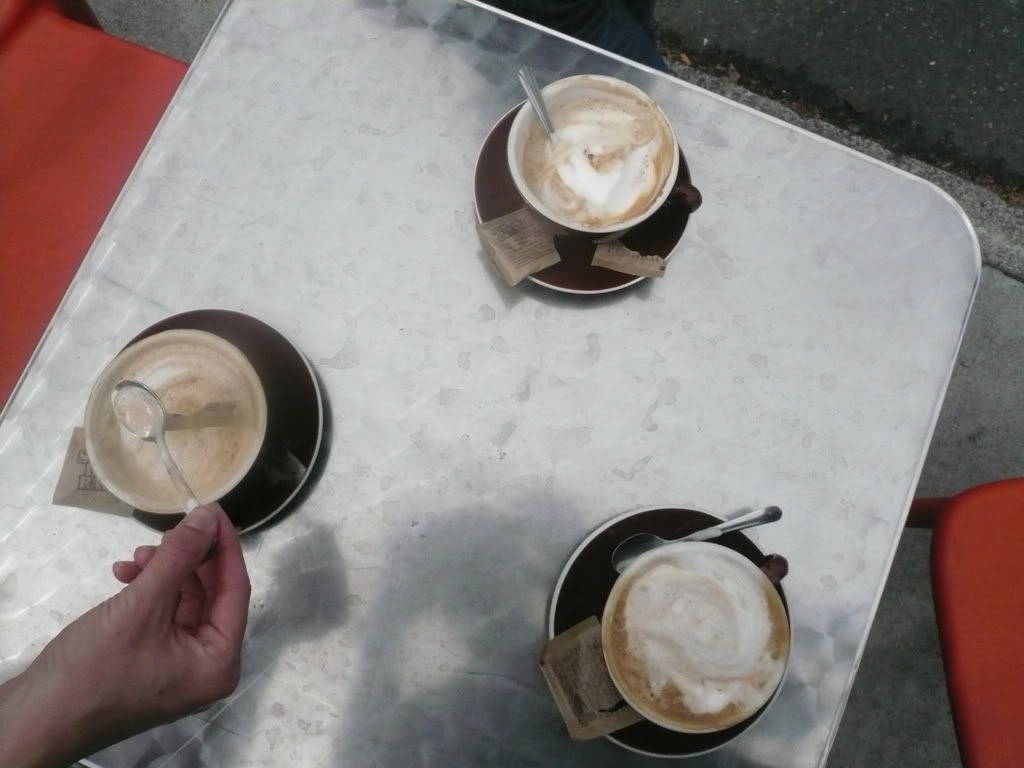 I had a nice afternoon shift at the bye yesterday. Paintings by The Cuban, Juan Casas.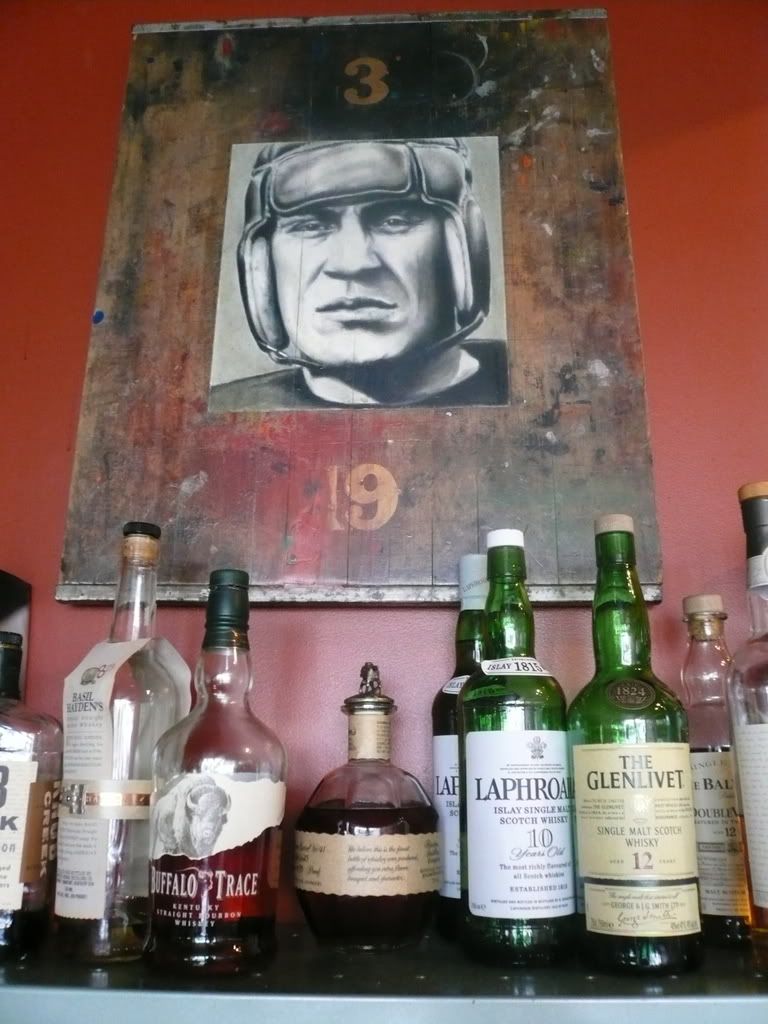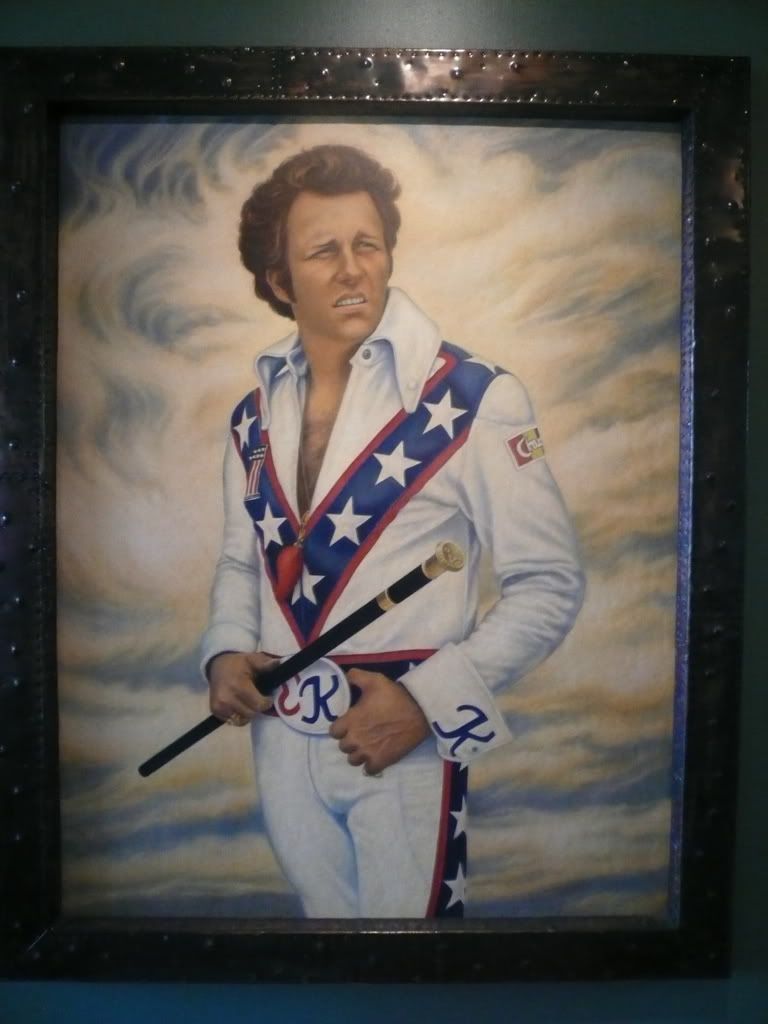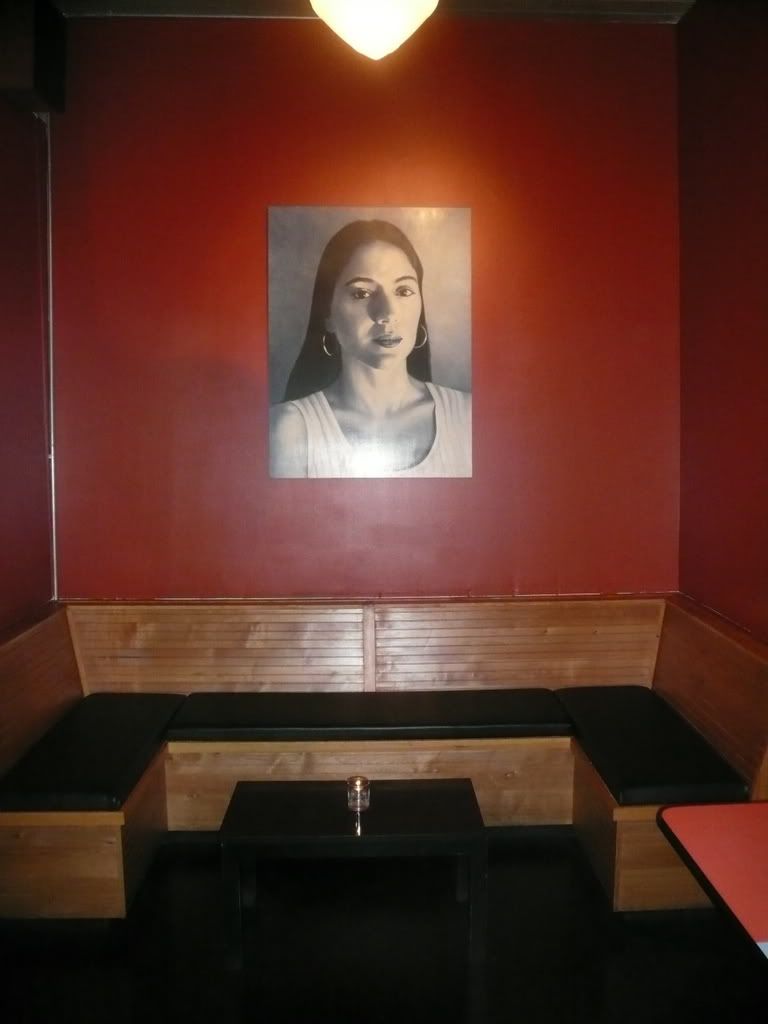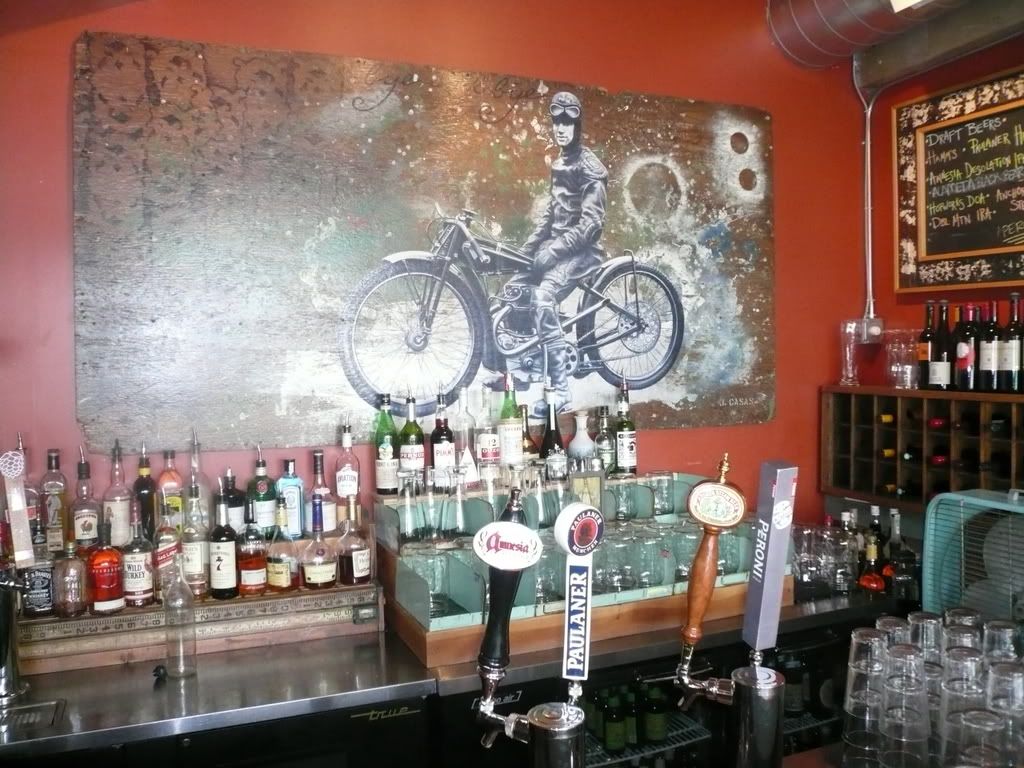 I was downtown the other day and spied this Long John, gettin it on.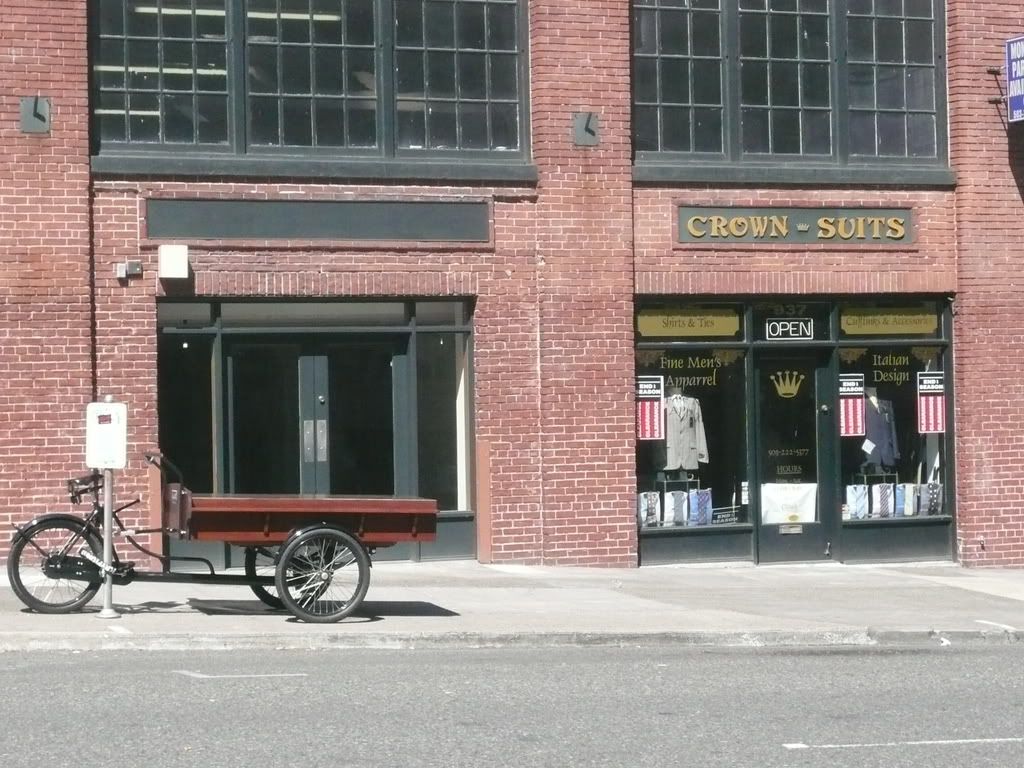 And finally, The Weapon is looking pretty good. How you feeling, fat bitches?