First, you gotta grow yourself a freaky looking two-pound tomato in a container on the front porch. Very important step.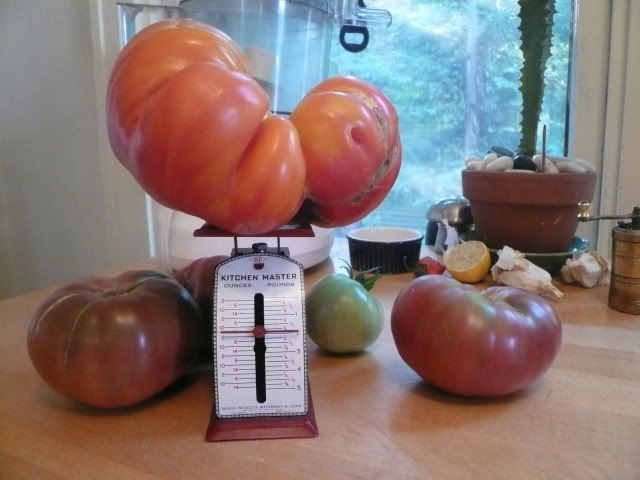 Next, round up some onion, cilantro, salt, and lime. Garlic and peppers, too.
Pan roast those nucks until your eyes are sweating and the house smells like the third world.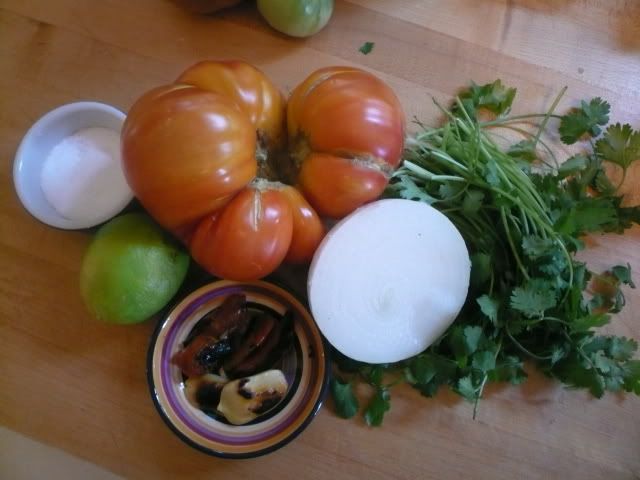 Then, mucho chopping. What else are you gonna do while The Lads scream at the dog and throw Indian food on the floor?
It was all worth it, bitches.