If it's 70 degrees and all of the trees that looked dead a few days ago are lurid, be sure to ride the bike to work like you always do and with
keys wallet ipod phone clogs work-shirt drink-chits all in ruck. Sing merrily the way. The sun warming your crotch. Fuck, stop for a beer because you have time but you know
already and I don't have to warn you if you live here that the wind will start at nine; blow all of the umbrellas down the street and up on the roof. Then the rain. And rain.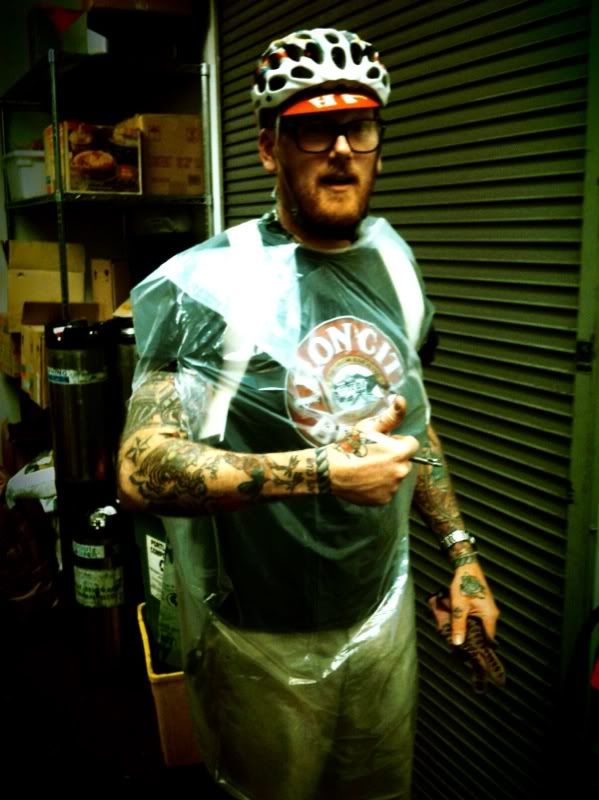 There's always a compost bag somewhere to keep the important parts dry.
Thanks Shayne for the photo.