The holy trinity for today.
We saddled up the family and drove 100 miles to Astoria for the Halloween version of Cross Crusade. Best Race Ever.
This is coming purely from a fan's perspective, so it really doesn't mean anything. I have yet to participate. I don't have a bike. Or legs. Or lungs.
Today would have been the day. Perfect fall weather, clear and cool, a fast, smooth course, and spooky freaks on bikes.
Just hanging out watching is worth the drive. We put the kids in the trailer and cruised around Clatsop County fairgrounds, checking out different vantage points (and the beer booth). Lots of sexy witches and pirates in the women's races. Can't go wrong with a little ruddy flesh amidst the fallen leaves...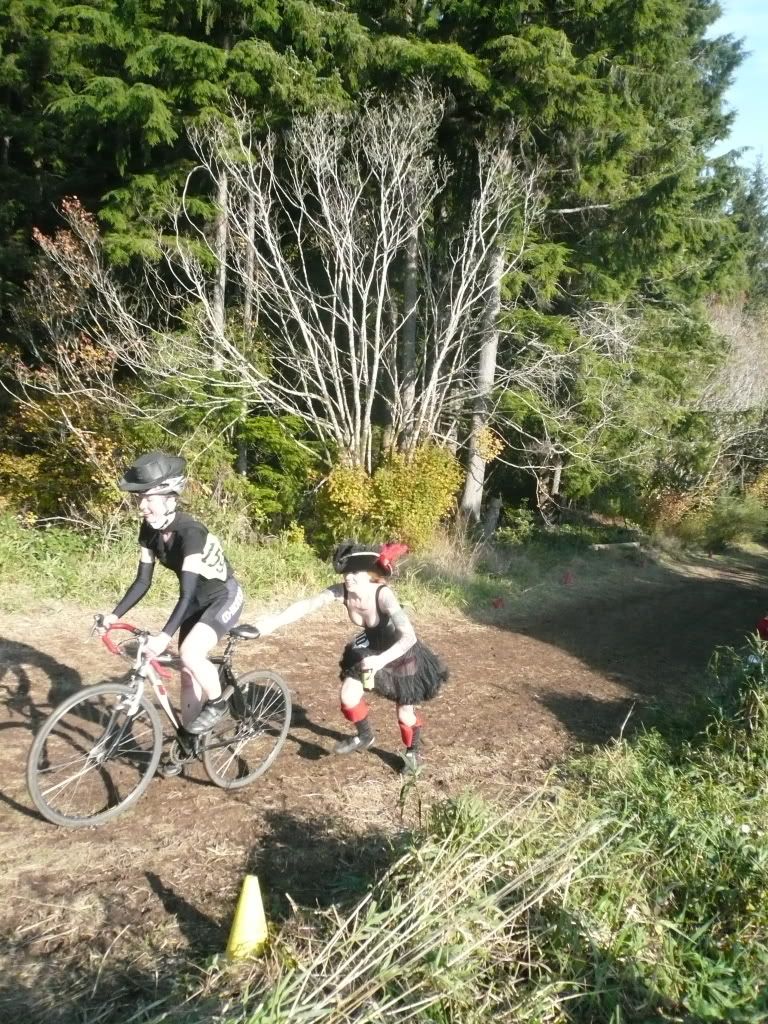 My favorite moment was standing at the base of a run up chatting to a nice lady who was holding her 15 month-old son. Just talking about kids and the weather and she goes "Excuse me," and turns around and leans onto the course and starts screaming "Go Danny! Fucking dig, you pussy!" Then turns back to me all red faced with a big old grin and says, "I love coming out here."
Me too, lady.