I haven't gone up to Tabor this year. Too busy daddying, working on the Coronet, and being Lord High Bartender.
I don't even really want to race bicycles anymore. I'm happy commuting on Big Blue and wearing regular shoes.
Trying to be competitive does nothing but make me feel frustrated that I can't devote the time, and I end up hating myself for every pound I gain. This isn't fun. It sucks.
It has, however, been good to see my friend Ben Grimm turn into one of the fast guys in town. He has legs, and lungs, and lots and lots of the thing that cannot be purchased or taught.
Dude has Heart.
Sad today to hear he crashed (again), and on the last night of the volcano suffering, just as we've been talking about starting to train for cross.
It wasn't the Death Wheel.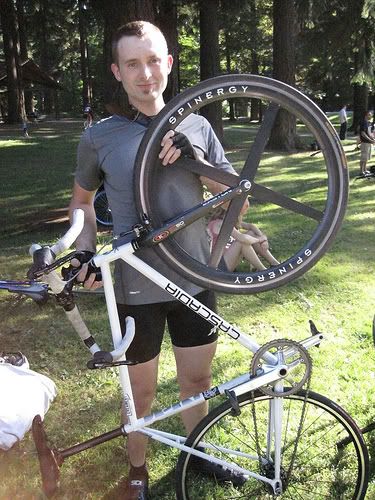 But, the same damn high-dollar fork that I have.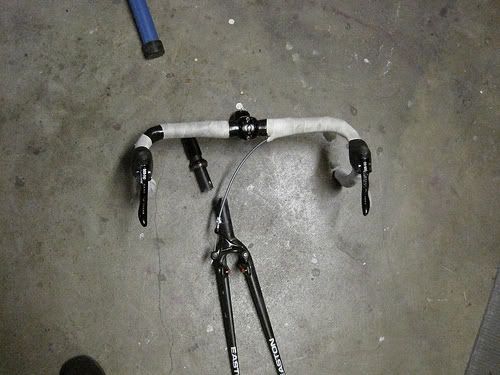 And the fucker snapped off right in the middle. How does this happen?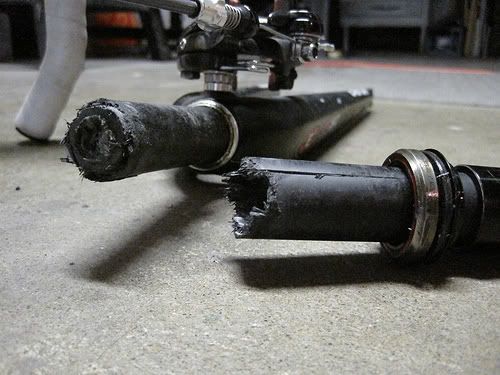 Such a bummer.